The Skittles campaign cleverly flips the focus of most advertising campaigns during Pride month, taking the rainbow off its products and onto its people. A bold move to advertise a product that has been rainbow coloured since its inception, Skittles shows itself to be a brand that cares more about community than profits. But that's not the only reason their brand stands out. 
The Skittles campaign invites people to engage in a discussion about Pride and intersectionality through a variety of creatively positioned mediums. The wider aim of the campaign is to create more visibility for the spectrum of LGBTQ+ identities while celebrating the facets of individuals. Tick.
A group of LGBTQ+ artists were commissioned to create murals, each with a tag and QR code (or 'QueeR codes' as the brand has coined them). Members of the public were invited to scan the codes, taking them to an annex of Skittles' core website, created solely for this campaign. Once on the website, the user was greeted with LGBTQ+ stories and the significance of their slogan for the campaign; 'During Pride, only one rainbow matters. Yours.'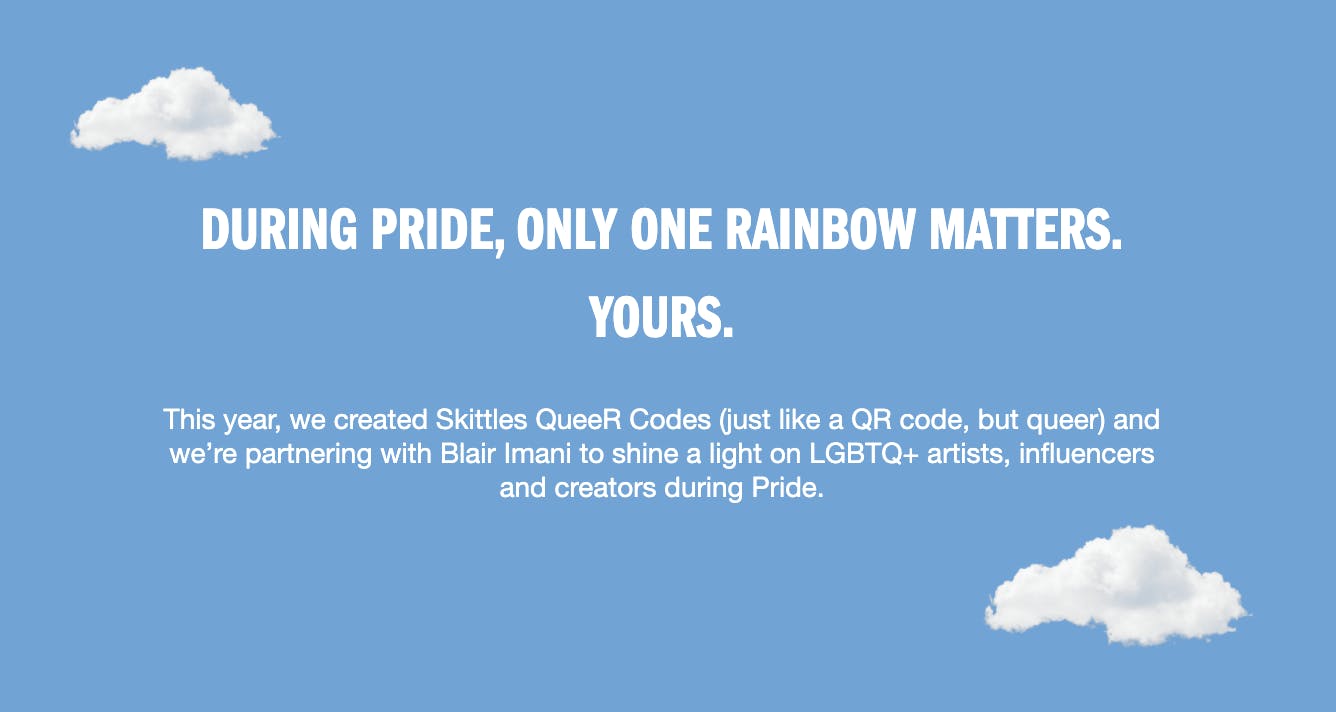 Not only did the campaign captivate the audience through clever storytelling and messaging, but also through the user experience. Combining elements of social media, such as short-form video that imitated TikToks and Instagram Stories, the journey from mural to website felt natural through a mobile device. Skittles knew that connecting to a progressive audience required a native user experience and design. The result? Their approach successfully took viewers on a journey of discovery through connected mixed media. ​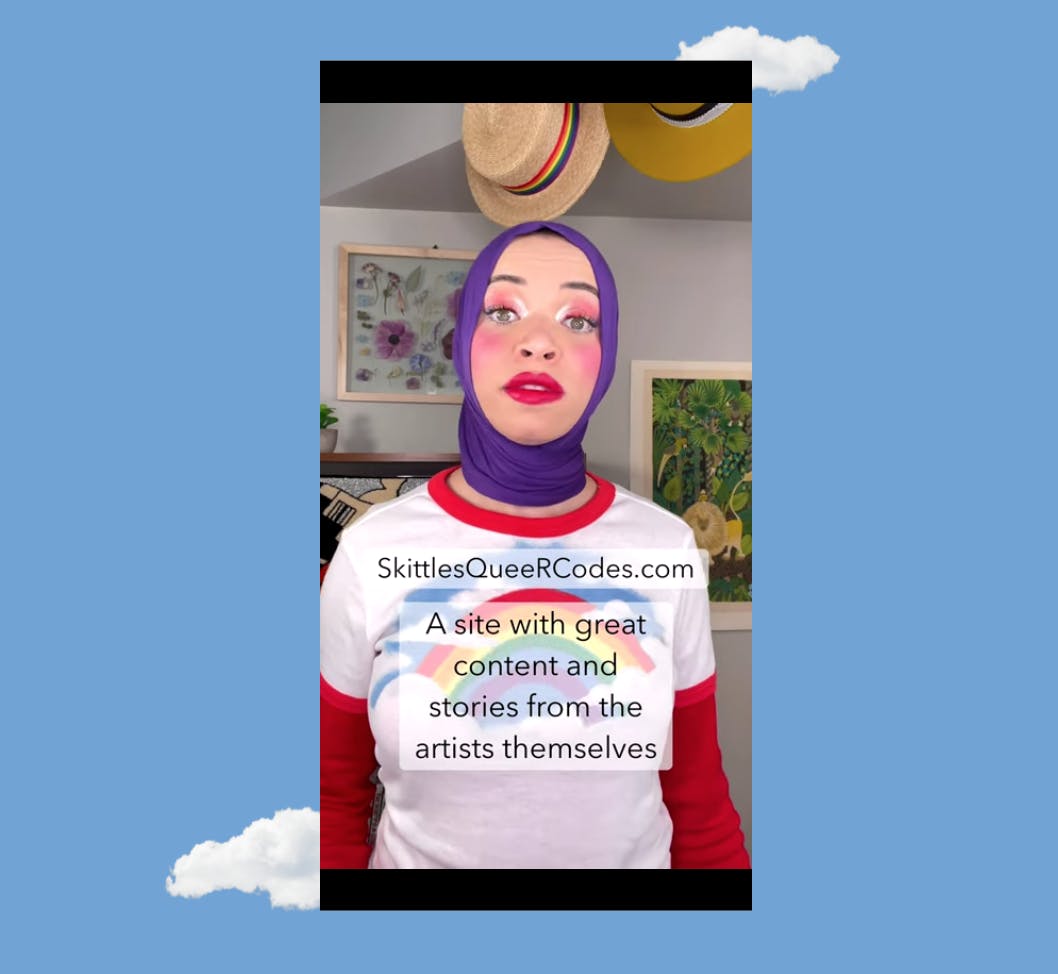 What made the campaign really unique?
During Pride month, brands take to social media with the rainbow flag to show their support but many campaigns fall short, criticised for rainbow washing. Instead, Skittles managed to leverage a cultural phenomenon in a smart and sensitive way, harnessing LGBTQ+ voices to drive the campaign. The artists were able to showcase their talent and personal journeys while opening up a discussion around the importance of Pride. The brand put these individuals at the heart of their advertising to convey a powerful message of individuality and acceptance while linking the theme to their branding, resulting in excellent brand synergy. 
How far did Skittles commit to the cause? 
Every year, Skittles creates a campaign for Pride, but it hasn't always received glowing reviews. Take a look at their 2020 branding, where they were criticised for removing the colours on their packaging, leaving it white. Since this mistake, Skittles have evolved their approach, opting for a more inclusive light grey instead. ​
Additionally, in their 2021 campaign, the brand demonstrated its commitment to civic duties, offering a donation of $1 from every Pride Pack sold to GLAAD, a project fighting for LGBTQ visibility and acceptance. Bravo to Skittles for being a brand that listens to its audience and takes responsibility, creating something admirable in its wake. 

What can we learn from Skittles?
Think big in your campaigns. Take advantage of what's happening in the culture around you and think out of the box when it comes to resonating with your audience. Don't be afraid to alter your branding to show support for celebrations like Pride, but don't fall victim to rainbow washing or virtue signalling.
You don't need to be original in your key messages; just be sensitive. Skittles hasn't pioneered new messaging around Pride; instead, the brand has done the cause justice in a creative way. The takeaway? Be unique in your execution and how the cause ties into your brand.
For more information on avoiding rainbow washing, championing diversity and creating campaigns with impact, read our blog or get in contact with our creative team. ​