The financial model of colleges and universities in the US has relied on multiple revenue streams for decades as institutions have continued to grow, evolve and adapt. And while student tuition fees have always been a huge player, these other elements are increasingly growing in importance. ​
Looking broadly at the national landscape, student tuition and fees accounted for 94% of revenue at private for-profit institutions. Meanwhile, at private nonprofit institutions, student tuition and fees constituted only 31% of overall revenues, while revenue sources such as fundraising, hospital income, sales and services of educational activities and other revenue constituted 32%.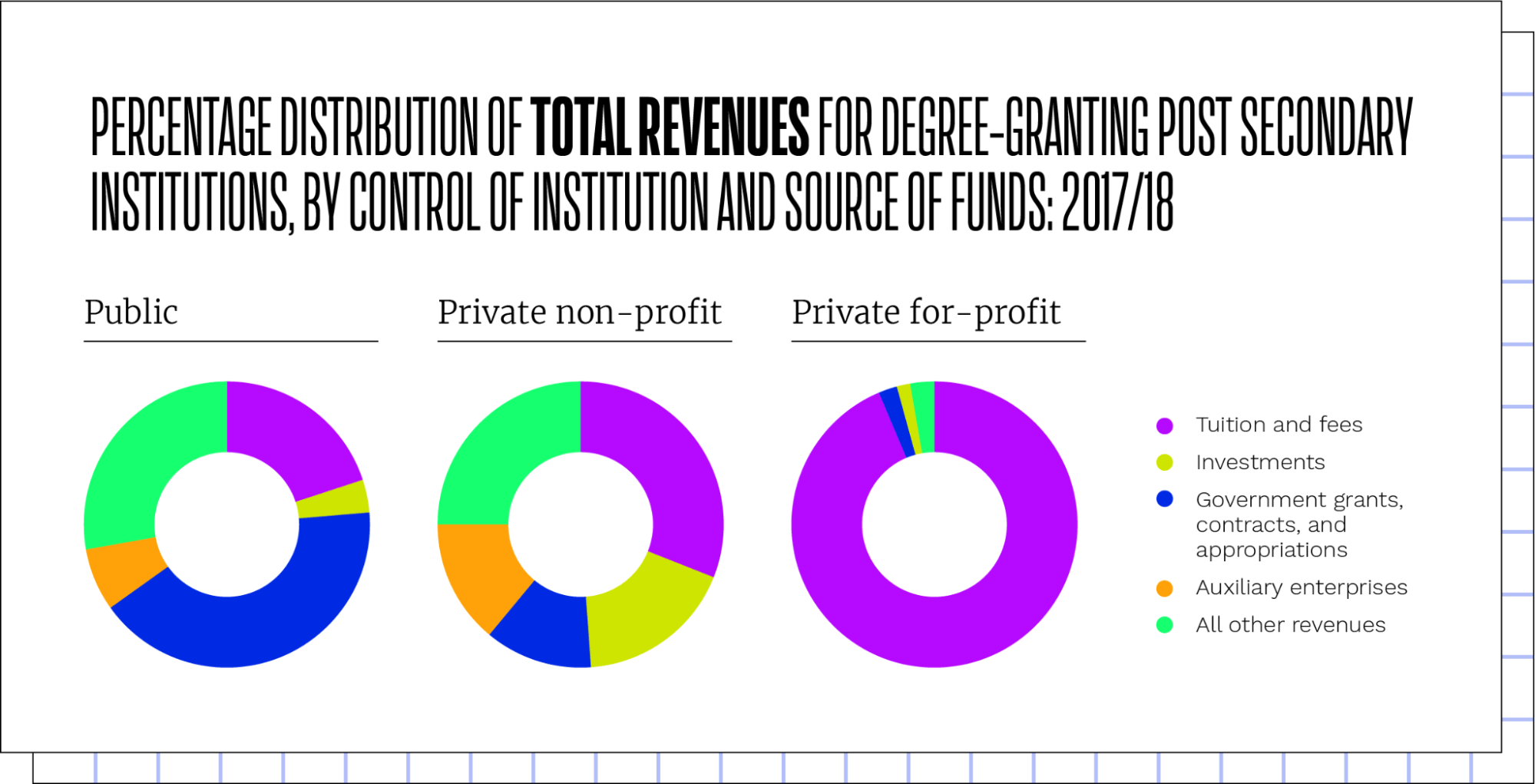 And while the scale and specifics may vary greatly from school to state, there's a real opportunity here to diversify and position your institution is a way that benefits both you and your students, all while limiting the economic burden on those enrolled. Here's how.
Collegiate sports and athletics associations
For many colleges, sports teams are a significant source of revenue, albeit with a fair amount ring-fenced for the athletic department. These revenues, which can be significant depending on the calibre and success of your teams, can include television rights, team branding licensing and naming rights for stadiums and other sports venues. 
Last year, the Department of Education reported $14 billion in total revenue collected by college sports programs, up from $4 billion in 2003. That haul beats every professional sports league in the world, except for the NFL. 
Think March Madness 2019, Zion Williamson's shoe and Nike's stock losing $1.1bn. The influence, power (and then, the monetization) of college sport is almost uncontainable. 
The opportunity? 
It's no secret that colleges need a well-established, loyal alumni base, and your sporting events and teams could be the ticket to local, regional and even national coverage and recognition for your institution. Increasing the school's overall reputation and visibility, and generating money from donors and alumni that doesn't just go straight into the athletic program. Athletic associations and Collegiate sports are one incredible way to get your existing students and alumni excited to be a part of your school and stay connected and engaged with their alma mater.
Teaching hospitals
At the time of writing, there are 154 accredited US medical schools, and nearly 400 major teaching hospitals and health systems. And research shows that when a university and hospital join forces, it achieves brilliant results. Patients treated at major teaching hospitals have up to 20% higher odds of survival, compared to those treated at non-teaching hospitals.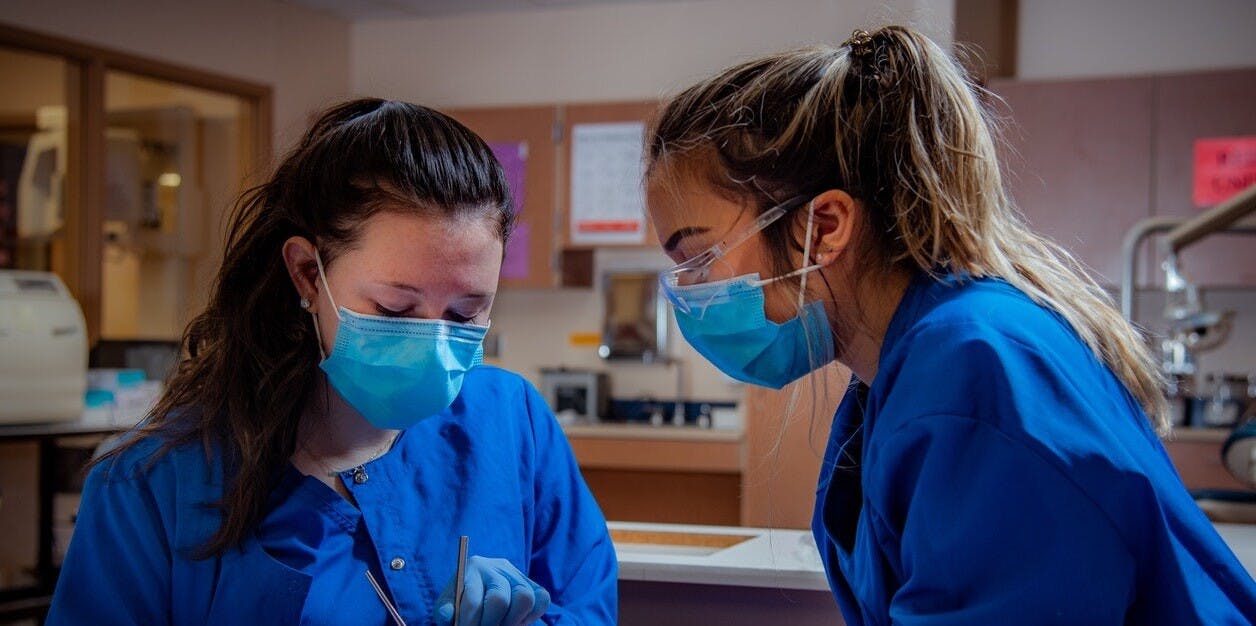 What's more, studies show that teaching hospitals are less expensive compared with nonteaching hospitals too. But these teaching hospitals are not just beneficial for patients and society, they are also advantageous for the institution and students linked to these facilities too. You've just got to know how to position them right. 
The opportunity?
Positioned and communicated correctly, a teaching hospital gives your students a better gateway to on-the-job, valuable workplace experience, that other syllabus, lab-based courses just can't match. Your students will be learning from professionals who are uniquely positioned to train undergraduates at varying levels of their education. Meaning that your students will go into the workforce confident and equipped because of the opportunities you've afforded them with your teaching hospitals. An advantage over their peers through real-life, work-based knowledge that other graduates will not have. 
In turn, these benefits will boost applicant numbers for your institution, which inevitably means a healthy revenue stream from tuition fees, in addition to the hospital fees that patients are paying, too. 
Fundraising 
In terms of fundraising, over the decades, universities have developed sophisticated programs to build significant long-term endowments to fund both academics and research. Appealing to alumni and other benefactors to invest in their alma mater has therefore become a very important source of operating and capital revenue.
Forging and maintaining relationships with your alumni has never been more important, and that begins the minute they set foot on campus as a freshman, in order to build a true and lasting connection to your institution. If you would like to know more about how to nurture your alumni and empower your advocates to benefit your brand, download our free whitepaper here. 
The opportunity? 
Not every institution can have affluent mega-donors, and the way alumni and institutions connect is changing as millennials continue to charge the workforce. With rising unemployment and student debt, exacerbated by the effects of Covid-19, to stay relevant to this audience the way you approach fundraising must change.
Millennials want to see their donations impact more local and immediate causes, as well as wanting transparency on how their donations are being used, and how they are contributing to the institution, wider community and the planet. So make sure you address this in your comms, and engage with this group through social media outreach, young alumni councils, and crowdfunding. 
Whether it's value proposition and brand strategies or fundraising events and nurture campaigns, Net Natives can help you maximise these opportunities and diversify your revenue streams. Reach out to our experts today.