We've been hosting our Think Student Live events for student marketers for a number of years now, but always with a UK-first lens (not to say we haven't welcomed many friendly US faces to these occasions).
But as we move forward from the disruption of the past year, we thought it was time for our NYC office to host their very own Think Student Live, designed specifically for the American education landscape and delivered by some of our most knowledgeable US experts. So, say hello to the very first US Think Student Live (Online... for now, but we're aiming to bring future events to you in person as soon as we can). It's taking place on Thursday, June 10 and you can register for your free ticket today- don't forget to invite your team, too. 
So, what is Think Student Live? ​
We all know that student marketing has faced seismic changes, from pandemic disruption, the unignorable shift to digital-first, international borders closing, new political eras and the student demographic morphing into something even more complex and intricate. Unless marketers are prepared and equipped to keep up, there's real danger of being left behind. Which is the premise of Think Student Live. ​
And what can you expect at the event? 
We'll be exploring the future of student marketing, how to make noise that students want to hear, stand apart from the competitive crowd, convey why you're better than the best. You'll learn how to improve advertising performance, boost conversions and ROI, as well as how to be disruptive and creative in equal measure in this brave new world. 
With a blend of live panel talks, and on-demand expert sessions, the very first US Think Student Live - Online will be a jam packed day.
We've partnered up with the likes of The PIE, Times Higher Education, TikTok and NYU Stern School of Business. And of course, our very own Net Natives and Akero experts will be there too.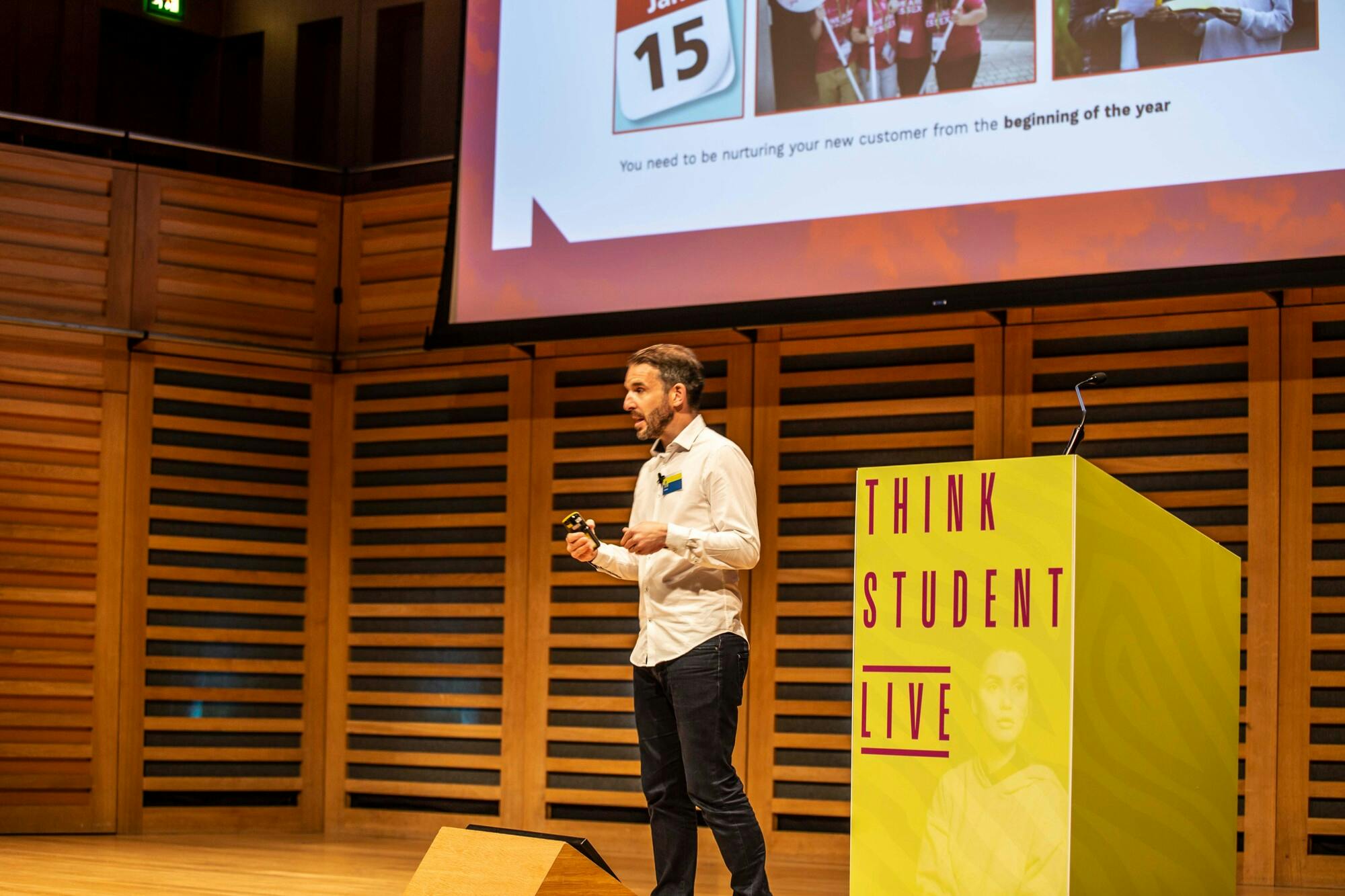 Live sessions will be broadcast from 10am to 3:30pm EST (9am-2:30pm CT/ 7am-12:30pm PT), and we'll have a further 10 on-demand sessions at no extra cost for you to watch at your convenience, covering international recruitment, improving diversity, boosting advertising performance, creating successful alumni programs and, last but not least, tracking ROI. 
We'll be revealing the full agenda in the coming days with full speaker and session info so watch this space for more details.
While this event has been designed with the US in mind, it is open and available for the whole international audience. Register for your ticket now here. Did we mention it's free?! We look forward to seeing you on June 10.