Did you hear what our experts had to say at Think Student Live - Online this year?
From exploring the future of student marketing and the question mark around print media, to standing apart from the competitive crowd and conveying why you're better than the best, the very first international Think Student Live was launched.
Education and student marketing experts from the likes of NYU Stern, Vermont College of Fine Arts and The PIE came together to share their tips and tricks. Hundreds of marketers logged in on the day to soak in the free insights and expertise, but if you missed it, don't worry. We're pleased to say all of the live sessions are now available on-demand. Just follow the links below. 
So if you're interested in how best to manage critical relationships, communicate your value proposition or discover the key student insights of 2021, look no further. 
Make sure you're also first to know about our next event and the free insights by signing up to our Think Student newsletter today. 
The future of student marketing: The top five trends
Murray Simpson, Net Natives 
Our Chief Growth Officer, Murray Simpson talks through the key upcoming trends including changes to student enrollment, how students consume media and how they feel about brands and representation in advertising to help inform your 2021/22 recruitment strategies.
Managing critical relationships: How marketers can get people on board
Charlene Allen, Joe Gualtiere and Murray Simpson
One of the greatest challenges marketers face is getting the higher-ups bought into the campaigns and messages they're sending out. Our panel discusses how to best approach this, talk a language they will listen to and achieve maximum impact.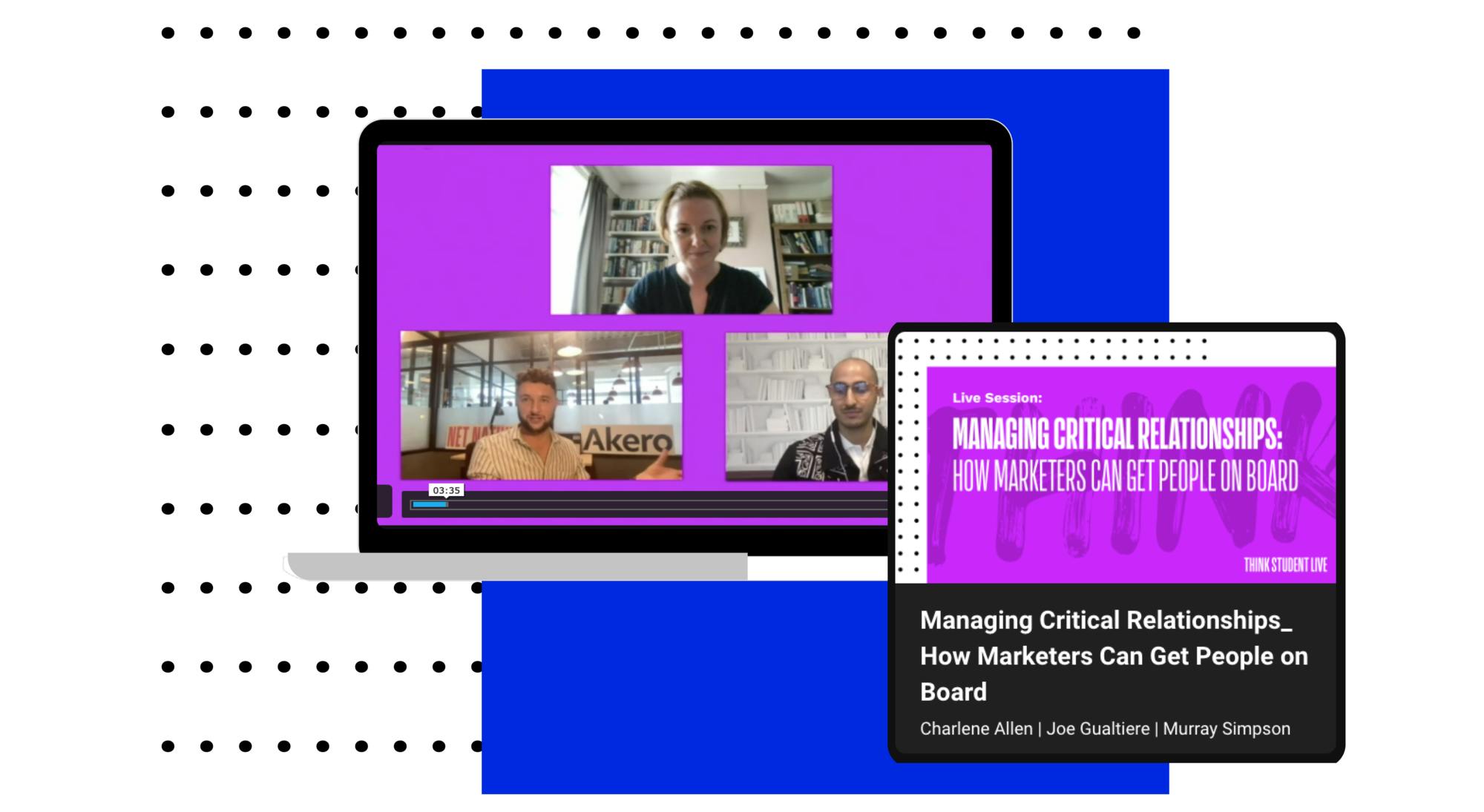 Open to Excellence: What we learned from our postgraduate campaign with NYU Stern, School of Business
Gus Bolognesi, Joe Gualtiere, Heather McDaniel and William Liao
Alongside NYU Stern's Heather and William, our Net Natives reflect on NYU Stern's award-worthy Executive MBA PG campaign, 'Open to Excellence'. In this session, they unpick what it means to showcase the human side of business and how to harness that to connect with their student audience. 
Student marketing in a post-Covid world
Melissa Palleschi, Matt Pagano, Nick Willmer, Alastair Hayes, Kali Hilke
Our panel of experts look to the horizon of student marketing, and discuss what elements are staying the same, and what are set for huge evolutions post Covid-19.
Hosted by Melissa Palleschi, Marketing and Sales Director at The PIE, and joined by Kali and Alastair from Vermont College of Fine Arts.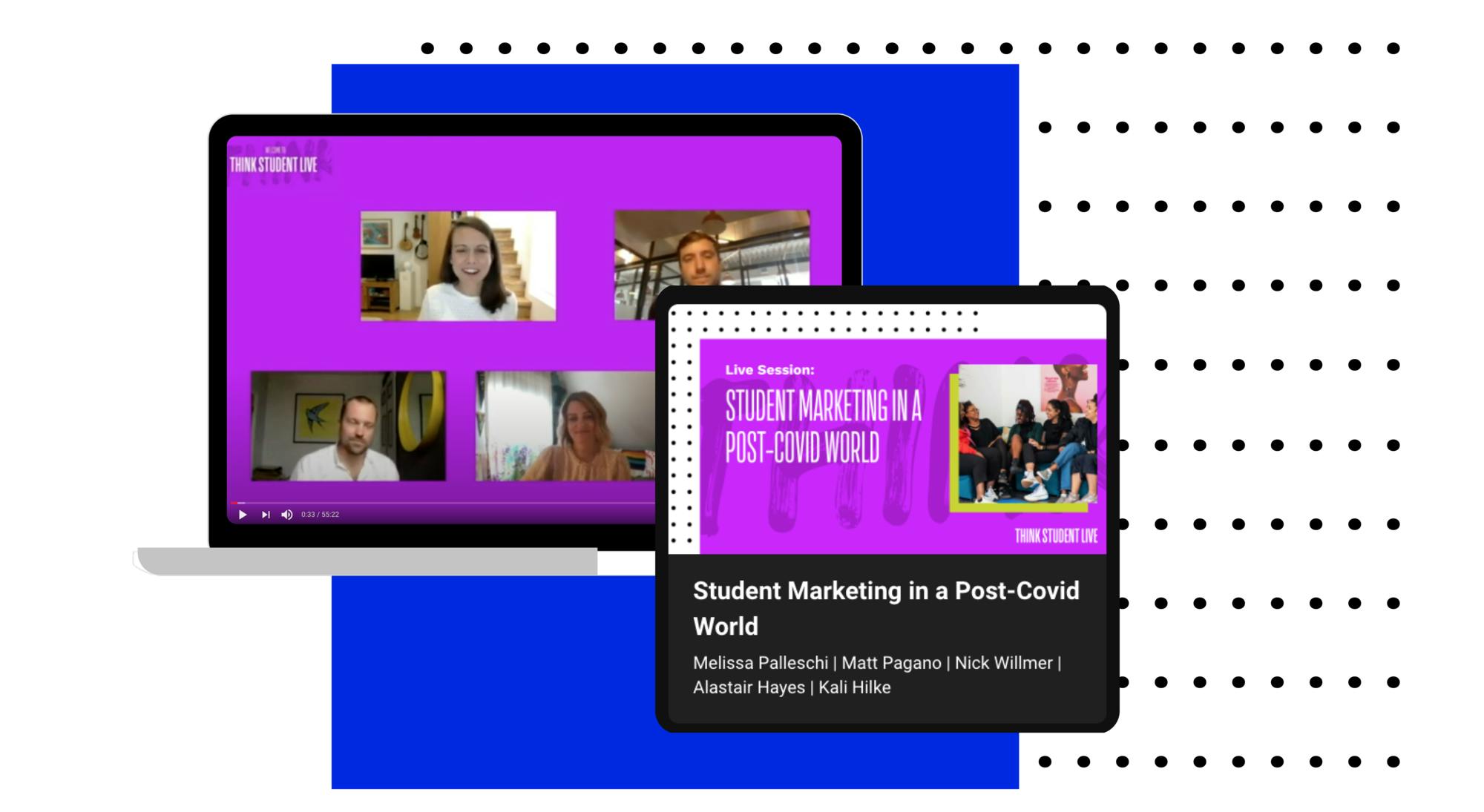 Communicating your value proposition
Cem Topcam
In a fiercely competitive market, the only way to connect with prospective students is to stand out. In this session, Cem will walk through how to effectively communicate what makes you different and how to articulate that to the ever-complex student audience.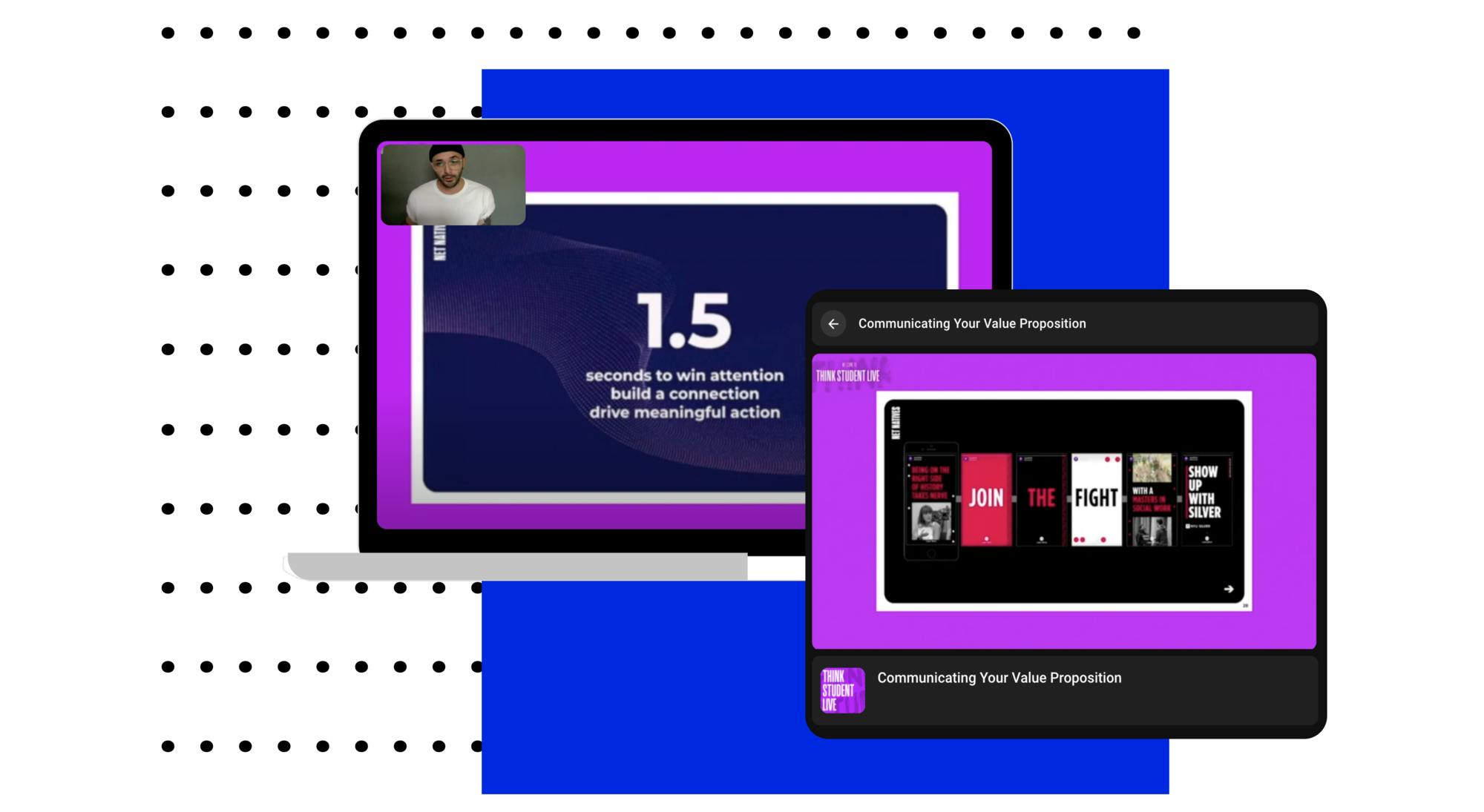 We hope you enjoyed all the content available to you for free. There's even more good stuff over onour blog, so don't forget to head over there. And as mentioned, if you'd like all this content straight to your inbox,sign up to our newsletter. See you next time!