When 31 August rolls around, you want to make sure that you've made the most of your budget.
Our webinar 'How to strategically plan your budget before the end of the fiscal year' was designed for student marketers and recruiters who are unsure where to place their resources to make an impact in their enrollment figures, and you cancatch up here. In the webinar we discussed the best areas to focus your budget on: research, creative and CRM automation. Here are the key takeaways: 
1. Your research approach matters
To connect with your students and curate a strategy that cuts through, you need to understand their perceptions of your school. Use these findings to inform brand positioning, campaign optimisation and upselling points. Know what you want to achieve from your research and sculpt your questions accordingly.
Start by surveying your current and prospective students, focusing on barriers to entry (whether that be financial, logistical or course-based). Then move onto technical issues that hindered their journey through the funnel, such as issues with submitting applications or contacting admissions officers. 
2. Survey your drop-off students/cold leads
Student insights are key. Even if your prospective students don't end up attending your institution, there's still value in reaching out to them and finding out why. Getting these insights will allow you to optimize your campaigns, avoiding pinch points in the student journey and reducing future drop off. 
3. Analyze your competition
As ever, it's crucial to look to other schools and see what they're doing to attract and engage students. What is their branding, messaging and creative like, and how do your students feel about your competitors?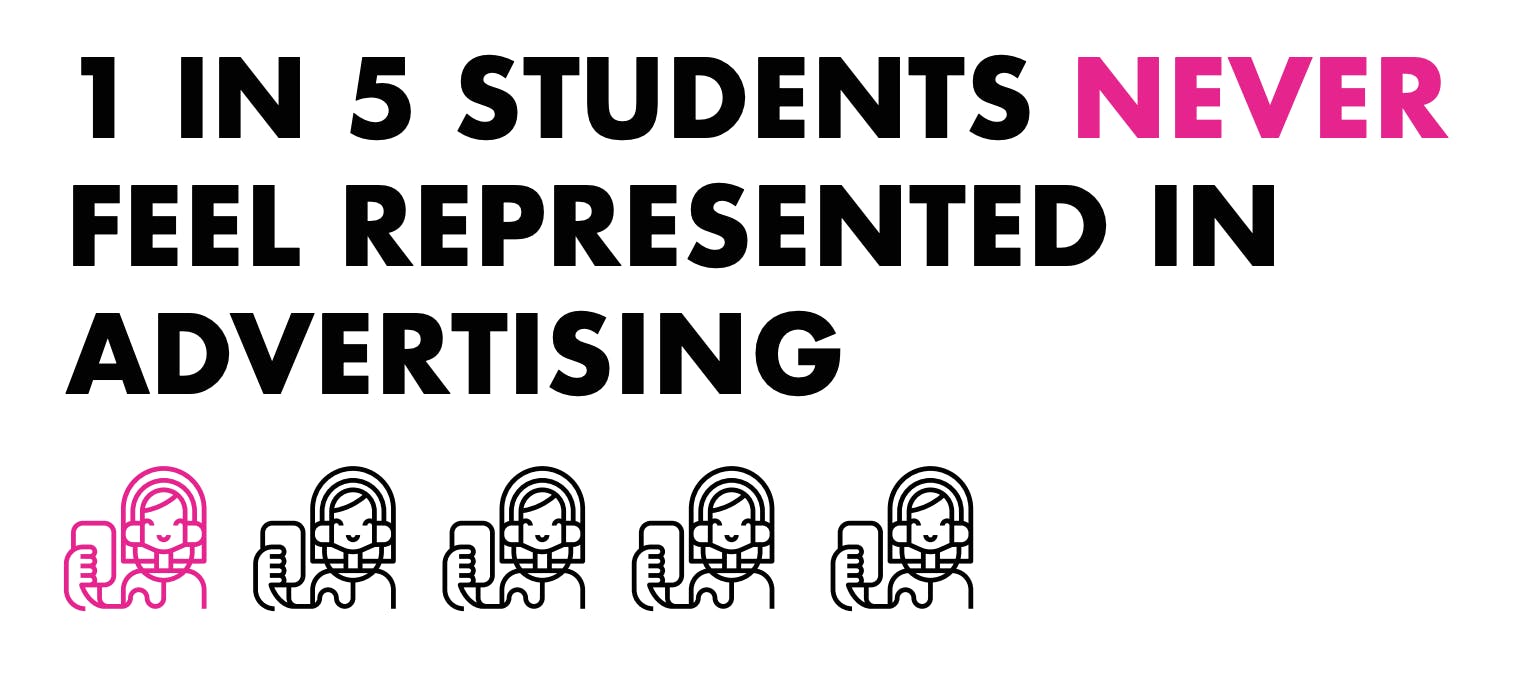 Our research on students' perceptions of branding and advertising revealed that one in five students never feel represented in advertising. Understanding your students' motivations for engaging with institutions is key to knowing which direction to take your own marketing. In fact, by championing diversity in your campaigns, you can attract those students who don't feel represented by other colleges.
4. Shout about your USPs 
Identify your edge, making sure your campaign connects what your students want with what you offer. Create a strategy positioning your school against your competitors, leaving no doubt in your students' minds that they should opt for your college. If your research reveals that students are looking for intimate class sizes, excellent financial aid or low study costs, then those factors need to feature in your messaging and creative strategy. And talk to your current students, too: if they love the fact that you opened dorm room applications early on in the year, then make sure your prospective students know about it! 
5. Automate your CRM 
To track your students from the first touchpoint through to enrollment, you need to be looking at their customer journey. Is there a particular point where students drop off, for example, at the application stage? Are they able to contact you around the clock and are there systems in place to ensure that they can access the information they require? If not, you need to look at automating your comms and connections so your students are mapped into the correct campaigns as soon as they submit a form.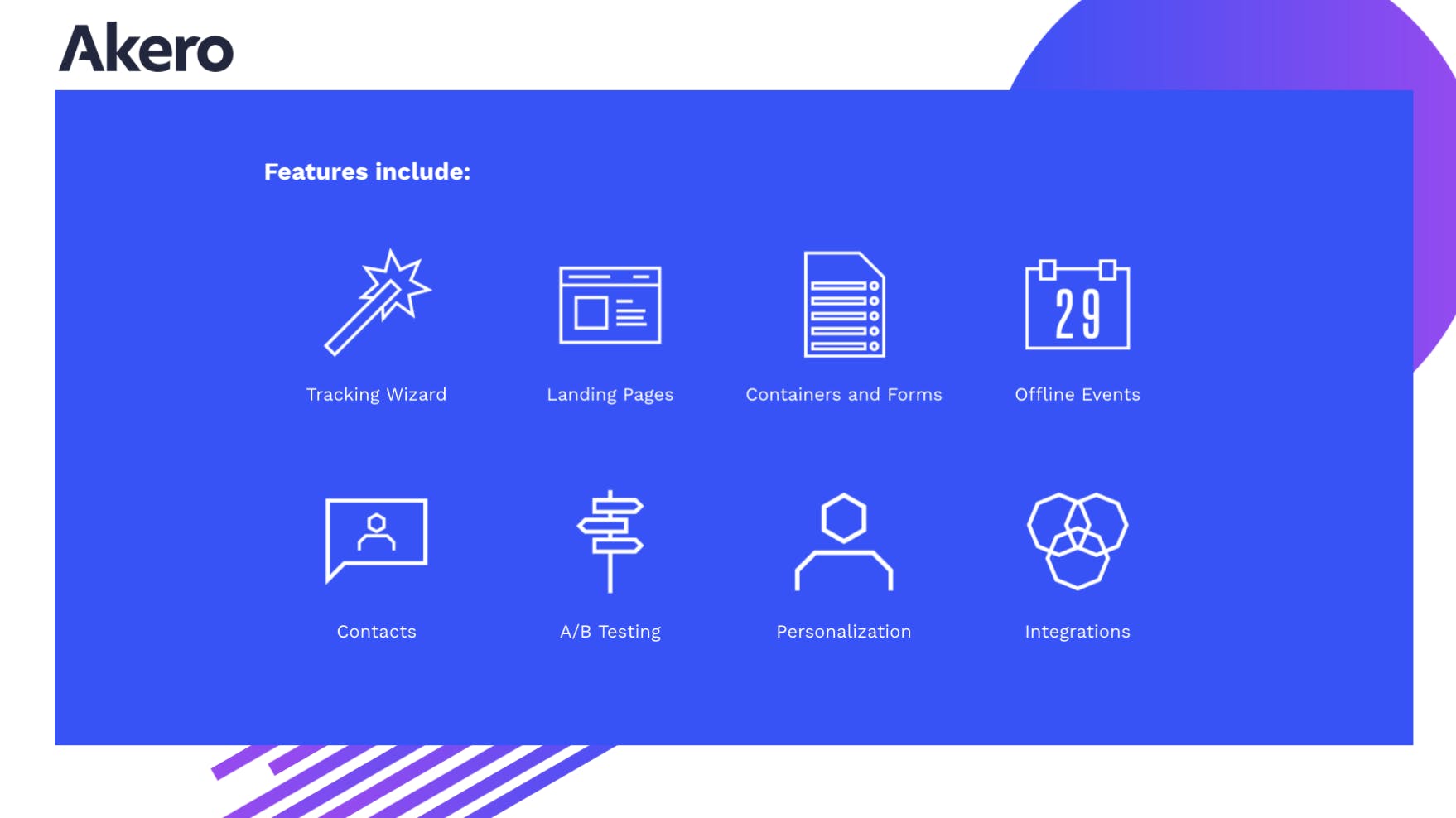 Using specialist software like Akero can help you map your students through the funnel. Whether you're looking at tracking students, creating landing pages or A/B testing your campaigns, you can do it in Akero. Wondering if Akero is right for your institution? Find out more here or book a demo.
Once you've researched your students' thoughts and perceptions of your brand, you'll have a better understanding of why drop-off is occurring and where optimization is required. Plus, with Akero you'll be able to automate the process by testing different versions, creating forms and tracking your students' journey from their first click to enrollment. Paired with great creative that thinks student, you'll be able to build unstoppable campaigns.
If you want to speak to one of our experts on the best strategic approach for your budget before the end of the fiscal year (and the tools you need to boost enrollment), get in touch.