The digital landscape moves fast. Trends come and go. And more importantly, the ways to capture your audience's attention shift constantly. So with that in mind, what do student marketers need to know to stay ahead of the latest digital student advertising trends? Let's get stuck in.
Gaming
With the growth in games, music and social media during the pandemic, fresh approaches to engagement are required. 86% of internet users now play games, and the gaming industry will be worth $200bn by 2023. The takeaway? Now's the time to create a gaming strategy to cover advertising on these new platforms, (think Twitch) and consider how to develop your content to work in this innovative, interactive environment.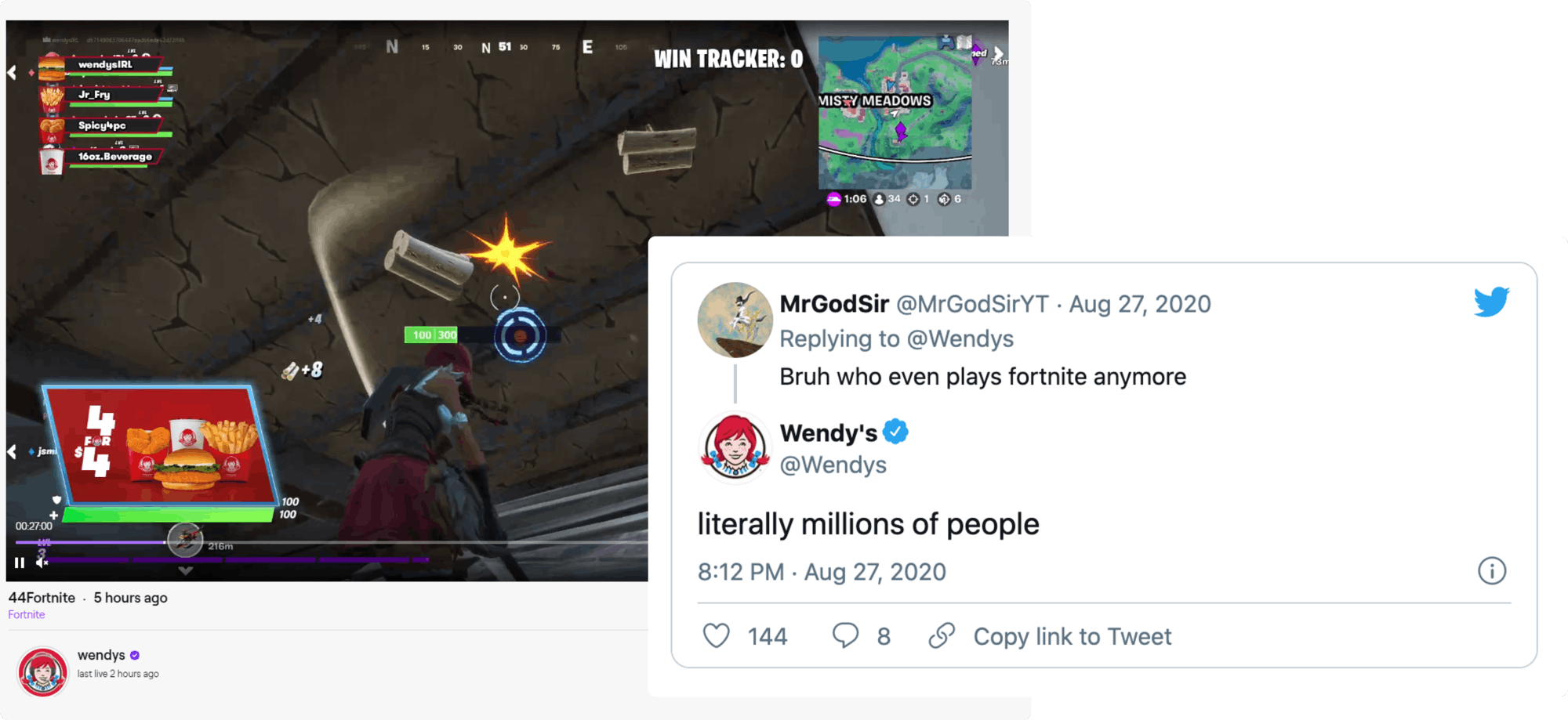 The innovator: Wendy's regularly gets involved with cult favorites; Fortnite, Minecraft and Fall Guys. Although gaming might not make sense for everyone, doing so goes hand in hand with Wendy's marketing presence which is laser-focused on younger consumers.
Hyper-Local
Global searches for 'available near me' have doubled, with people spending more time at home during lockdown and wanting to support local, ethical brands in their own area. Look to take a more creative approach with local spaces and adverts and make use of tools such as NextDoor and Google maps, where cut-through can be achieved with smart use of Digital Out-of-Home advertising.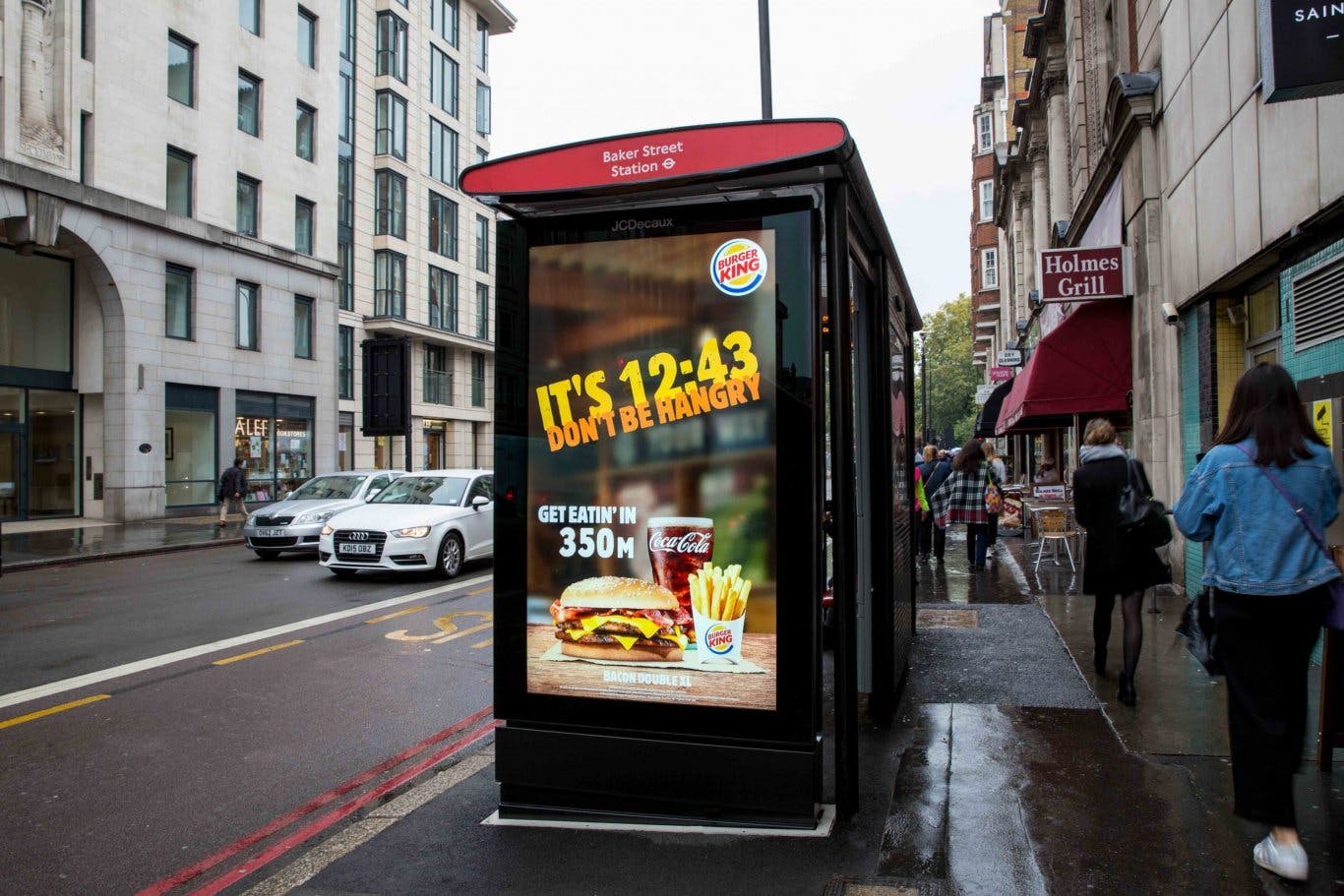 Audio
40% of Americans now use audio assistants, and Podcasts and Spotify are both big businesses. With people wanting to escape their screens during lockdown, audio has transformed into a significant digital advertising medium. Considerably cheaper than other media, listening figures are up, data collection is improving and targeting capabilities are now rivalling those of other online formats, so develop an audio strategy to cover Podcasts, voice and music, allowing your audience to hear directly from your brand and create those moments of connection.
AR
Now the tech is available, and people are spending more time at home, AR activities such as Pokemon Go have boomed. QR codes are now widely used to engage with ads, check in to venues and order food, and over the past year have become almost normal behaviour. Use QR and VR to trigger experiences and for quick responses to your other media, and consider whether your current activities could be enhanced by VR/QR to increase engagement.
The innovator: Just look at how hundreds of drones in Shanghai did something show-stopping with QR codes, to drive action from a brand awareness tactic.
Innovation 
Innovation is key. Do you have the capability to continuously improve and innovate? How quickly can you move into the next available disruptive opportunity? And can you deliver this innovation at scale? Businesses that innovate grow at a much faster rate than those who don't, so don't get left behind: create a trend map for your institution, catch up with the Think Student Live Online on-demand sessions, and reach out for help from your planner or account director for more support, or contact us to get started with your digital advertising strategy today.